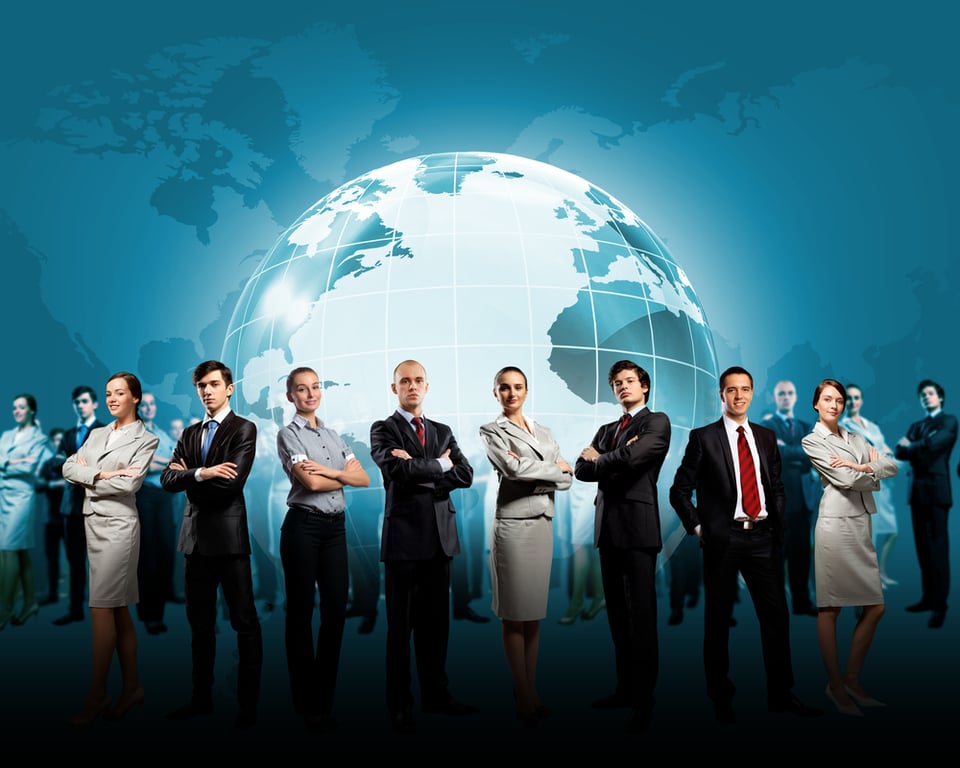 Remember admiring photographs of those gorgeous places across the world as you flicked through National Geographic and The Lonely Planet?
The Sub-Saharan desert, the Mekong River, the Andes, Malaysia, truly Asia and - the Northern lights! Each exotic place had pictures of the local people, wearing ethnic costumes, eating tasty delicacies, yet living parallel business lives, just like you.
How you wished some of them were your colleagues and friends!
Twelve years later, with the magic of the internet and your hard work, some of those people from far-away-places landed squarely on the organization chart of Optimus Phantom Drone Inc - your very own start-up company.
Congratulations! And what's more, you get 5 stars for mastering Remote Recruitment.
An outstanding employee was selected, from a global pool. You verified his resume and found that he was committed - he was an active member of Engineers without Borders.
So, you hired an engineer, Tabish, from the Sub-Saharan region – a true digital nomad!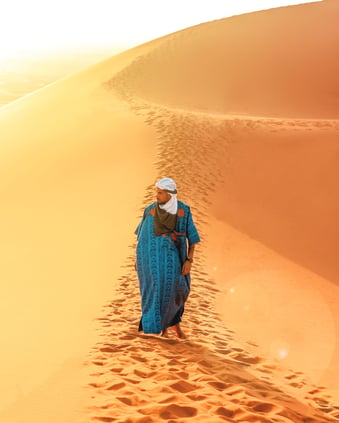 Photo by salah amrani
Why Recruit Remote Employees?
Of course, some lesser recruiters and managers (without MBA) will still gripe about "the inability to conduct proper managerial oversight."
Ignore those stuffed shirts.
Roll up your sleeves and make a difference. Change is never easy and this is a lame excuse not to go ahead and embrace diversity.
The World Is Flat: A Brief History of the Twenty-first Century, by Thomas L. Friedman, clearly shows that globalization has resulted in the world becoming a level playing field. Hence, the title is a metaphor for this world-view. This is, without a doubt, one of the things to be thoroughly considered in Cloud-based hiring.
Global Workplace Analytics recently discovered that about 53% of the remote workers stated that they are inclined to work overtime from their home while only about 28% of those who were in their offices suggested that they would go ahead and do the same thing.
A difference of 25% - no savvy entrepreneur will overlook data like this!
This clearly shows that people are far more inclined to work harder while they are in a comfortable environment (Mi Casa), instead of the stress-inducing office! These figures will surely be even higher now as offices may also be harboring the dreaded Covid-19 virus.
Worldwide Talent and the Ripple Effect
With cloud-based hiring, you are no longer limited to hiring people within tight geographical areas. You can now expand your reach to the worldwide workforce and hand-pick a professional who is perfect for your business, regardless of his or her location!
Without a doubt, this gives you a strong advantage. Now you can look beyond just profits and business and contribute to making the world a better place. Remote workers do not need a passport; only a fast internet-provider, a computer and the related software.
You will hire people based on their knowledge, skills and productivity. Just make sure they're paid fair wages! You have now sounded a resounding death knell to racism. You do not merely post Black Lives Matter or that "we stand in solidarity against systemic racism and oppression" on your website.
You will hire from marginalized communities, including single parents. You, the thoughtful cloud-based recruiter, are one of the blessed few to be in a position to make a huge difference to the individual, families, and communities in the remotest regions of the world.
Is it you fear that after all, you're hiring just ONE person? What difference will that make to systemic racism?
Never fear, the ripple effect of even one successful employee will reverberate through the entire community.
Cubicles and the Cursed Commute
In the majority of cases, an employee has to pay for her transportation, buy her food and refreshments as not every company provides this as part of the contract. The cost of travelling to work isn't covered in the salary plan of the employee.
All these expenses are dramatically decreased for the digital nomad.
Many creative professionals (and particularly millennials) simply adore the ability to work independently from home or wherever else they may choose to be at that point in their lives.
They detest the very idea of being closeted in cubicles. Time-consuming commutes and tiny cubicles are simply not sexy!
Refine Remote Recruiting
The savvy entrepreneur will agree with Victor Snyder in his Forbes's article, How To Attract Top Talent By Turning Your Small Start-up Into A Sexy Brand. In this arresting article, he warns that some of the best and brightest workers may not be interested in relocating. Remote work is the very thing these people crave. Location of choice and autonomy, all in one fell sweep, while doing the work they do best - the dream job!
Here is a word of warning for the prudent businessman. Snyder advises that from the business perspective, hiring remote workers in sales and marketing who are far from their customer base is not recommended. The best results are obtained when those employees are from the same region as their customers or clients.
Other than that caveat, go right ahead. Research well, net-work with the people in your industry and hire top-notch remote employees. The majority of studies overwhelmingly state that there are lots of advantages in a diverse workforce.
Recruitment Ads and Retaining Engagement.
As much as you closely assess your employees, the prospective candidates also form their first impressions of you and your company culture from the job ads you place in the media. These ads must be engaging and accurate. Trust is the first step (and a constant concern) in the remote recruitment relationship.
It is only courteous (and professional) to inform candidates of their status; if they are being considered, short-listed or otherwise? Perhaps you could modify the CRM for customers into a workable Candidate Relationship Management Tool?
Of course, you will have to verify the recruit's experience and certification, especially registration with professional organizations.
On the recruiter's part, the onus is on you to also protect the candidate's personal and financial information now uploaded on your data-base and perhaps accessible to others?
Data privacy laws are strict in some regions; this should be the norm everywhere.
Let's Talk Money!
This is without a doubt the most powerful factor that drives both parties in the remote work-space.
Now you, the recruiter, do not need to rent a large, swanky office or even bother about the mad parking space scramble in the mornings! Unless you're in selected industries like construction, or hiring workers for warehouse packing facilities, you wouldn't have to worry about housing either.
Of course, there are other expenses which are related to hiring remote workers. Yet these are far less as compared to the traditional costs you'd have to put up with in the past.
But as a responsible recruiter, you must still verify that your new employee has a dependable internet connection and the necessary tools. The recently hired employee's computer, the most vital tool for remote working, must have the correct specifications to upload certain hardware and the registered software you use.
Benchmark the employee on-boarding process as smoothly as you would your prized clients. Then your new employee will repeat that experience for your valued customers.
The Covid-19 pandemic has left both corporations and the workforce with very few options. Embrace the new normal and jump right in.
Now you're ready to hire A-list talent from anyplace on the planet!
Hey, the title says Remote Recruiting Rules…so where are the rules? The 5 or 7 or 10 rules to stick to; you know the ones written in stone?
Here Rules mean being awesome, not a list of stuffy stuff to be closely followed. (For example: In football, Lionel Messi rules!)
Anyway, rules will appear in another blog, another day (maybe) when this present excitement settles down. Right now, we're all scrambling to Slack, our remote office-cooler to check out the latest unconfirmed rumor about the newest employee to join Team CloudSource.
We're taking bets! Can she possibly be more exotic than our engineer, Ir.Tabish, the true digital nomad?