Inbound marketing helps potential customers seek your company through your online presence, in contrast to the outbound methodology where companies seek out potential customers. It will be safe to say, inbound marketing is the only modern yet reliable strategy to attract customers consistently and build a brand awareness which speaks to your buyers profile through blogs, content marketing, search engine optimization (SEO), social media and more. The content which floats on the web is your most valuable asset these days, this is why we are witnessing a global change in the approach on how a business operates. It is a war of well researched content.

Video Source YouTube: Inbound Marketing University by HubSpot
Digital transformation is a global reality, changing perspectives of conventionally operational processes. It is just a matter of few google searches for anyone to come across this "New Business Order" or a phenomenon if not applied to your business might leave you far behind.
Inbound marketing in some opinions is the most subtle approach through which customers don't feel they are being sold. In fact they build a relationship by the educational, informational and entertaining content you share on social media. It can be a combination of both pull and push strategy for a company to succeed. But just having a push strategy is putting all your eggs in one basket.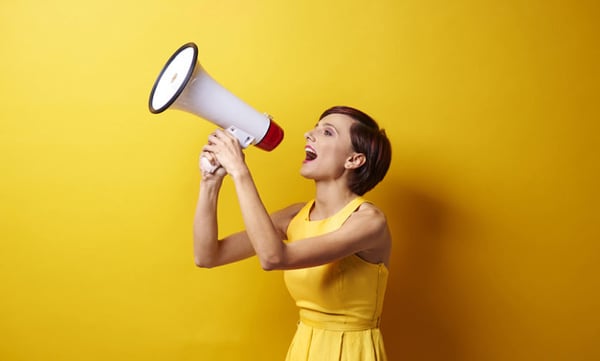 Some startups are still not open to digital marketing and believes the conventional approach provides them quick wins, which is true but a flawed strategy. True because direct sales does provide quick wins, flawed because while you are reaching your leads through conventional means there is little to no brand awareness or brand development. This can lead your quick wins to move as quickly as they have come to other options who are reaching them out every day like yourself. This changes when you have an online presence where you engage with your prospects regularly while they make a decision to knock on your door, as you have not disrupted them to sell your idea and provided them an open platform to engage leaving them with stronger influence on their future purchase decisions and their feelings toward your business in general. This increases confidence in their purchase and drives brand loyalty.
"In modern era everything is online. Internet is the part of everyone's daily life. India has third largest internet users in the world after the US and China. Social media is playing an important role in today's era. Few years back it was not so admired, but now a day it has changed the market scenario of businesses. People like to be more online rather than offline. Marketers also know this thing. Earlier promoting the products for any Marketers were too Tuff and costly, but now with the emergence of social media businesses and organizations have got a new way by which they can promote their product and services with the maximum reach and minimum cost." A Research Gate Article
(SOCIAL MEDIA – A NEW TOOL IN MODERN ERA MARKETING by Mr. Sumit Chaturvedi & Dr. Sachin Gupta International Journal of Engineering Sciences & Management Research)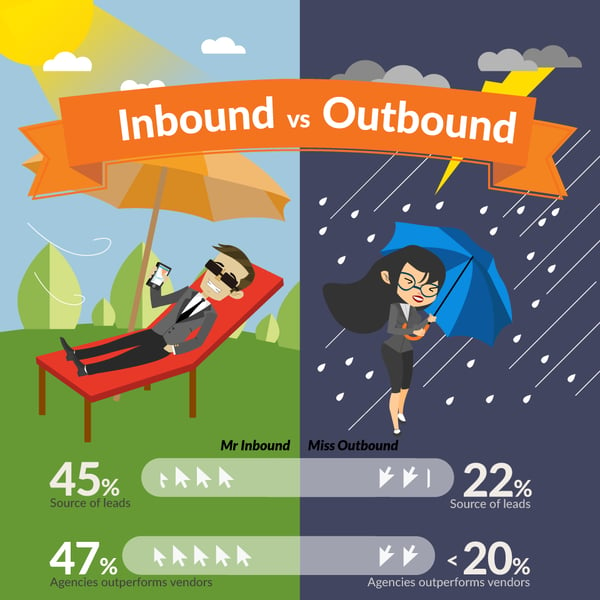 "Inbound marketing is easy on your budget. Businesses on inbound marketing save more than $14 for every newly acquired customer" (Hubspot).
Inbound Marketing provides:
More Leads
Inbound marketing, when done correctly not only provided leads but a consistent flow of leads. Your floating online presence allows your content to mature which ages to increases its optimization. The more reliable well researched marketing content available the more opportunity to get found online. Since there is no limit to social media or online audience reach there are enough audience available for every business. The only thing left is how your content attracts them, how you nurture them to become your customers. Once a brand has enough followers and engagements there is little to do. Your presence online should be consistent otherwise there are present competitors and new entrants hungry to get to your audience.
Brand Awareness
There used to be a time when brand awareness was achieved via expensive TV commercials and print advertisement. It was bound by its limited durations and repetitiveness, print ads were limited to its space and reach. Digital transformation has changed this entirely, giving brands the opportunity to talk to their audience as much as they want through social media. According to a study by Hootsuite, the number of people on the internet in 2018 was 4.021 billion, which is up 7 percent from the previous year! Due to the availability of tons of users on social media brands are finding it easier to reach them and educate them about their product and services.
Increase Brand Preference
We all know what they say "it's about the journey, not the destination." Well your presence on these platform play an essential part to increase the preference. Educating, engaging, nurturing leads and servicing them while they make their decision, you need to be available throughout the process as a brand. This is called a buyer's journey. If there are similar brands available with the same price and quality, the best way to stand out is by talking to the audience on social media, only by having such business practices can help a brand excel.
Interacting with the audience creates an opportunity for businesses to climb up to the prospects' preference list. The more familiar audience gets with a brand the more likely for them to consider it for their next purchase. Of course, it also depends on the type of content you post on social media, no one would want irrelevant/repulsive content displayed. Social media is a store which must be decorated to attract buyers with a subtle approach.
Inbound Marketing is Cost Effective
There is no doubt about inbound marking being more cost effective than other conventional modes. To put it into simple terms, understand that the content you share on social media stays there, it keeps floating on the web increasing your web presence. In this day and age not having an active social media is a scruffy move. A business loses tens of thousands eyeballs, if you compare this with a physical presence of a store or any other business, it is restricted to a particular area and foot fall but online business have no limit to its reach. This makes inbound marketing the smartest development in the area of marketing. It has changed how world does marketing. Chasing leads is yesterday, it's now about attracting them and having a mutual respect without disrupting someone's day like cold calls and emails does.
To Conclude
Inbound marketing if applied with a well research content and consistency is the best marketing approach now a days. No business big or small should underestimate it's significance. There are brilliant tools available online like HubSpot for inbound marketing with competitive agency partners like Team CloudSource preaching business to achieve their online presence with the intention of being a business consultant who is looking for businesses to realize it's important and extract the most from it while they can.